Bruce Williams
A tradesman, teacher, history scholar, guitar player, singer and story teller. Raised in a large musical family, his influences have deep roots in traditional forms with sprinkles of an eclectic blend of blues, folk, jazz, and world music vibes.
" Rolling Stones with . . . Jimmy Buffet " Suzie Vinnick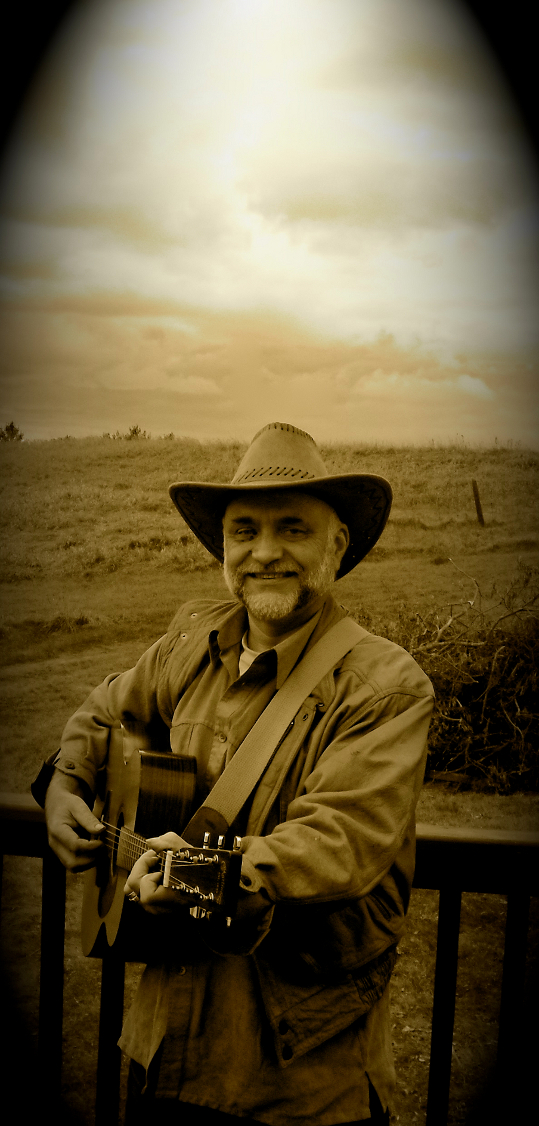 Songwriting has been part of his creative repertoire since adolescence, but in the last eight years writing better songs has become a passion. During that time he has attended workshops, seminars and courses, learning about the craft of songwriting.
His songs tell stories and ask challenging questions.
Songs of love and loss, songs that will make you want to sing along.
Aptly called the campfire guy, his songs get people singing where ever he plays.
Bruce is active in the folk community, and can be found most Tuesday nights playing and singing with the Aurora Folk Society at Jonathan's Restaurant in Aurora. He is a board member of the Eaglewood Folk Festival, the Canadian Songwriter Festival which happens each year in Pefferlaw, ON. In addition he has played at folk clubs, coffee houses, open mics, and benefit concerts across the GTA.