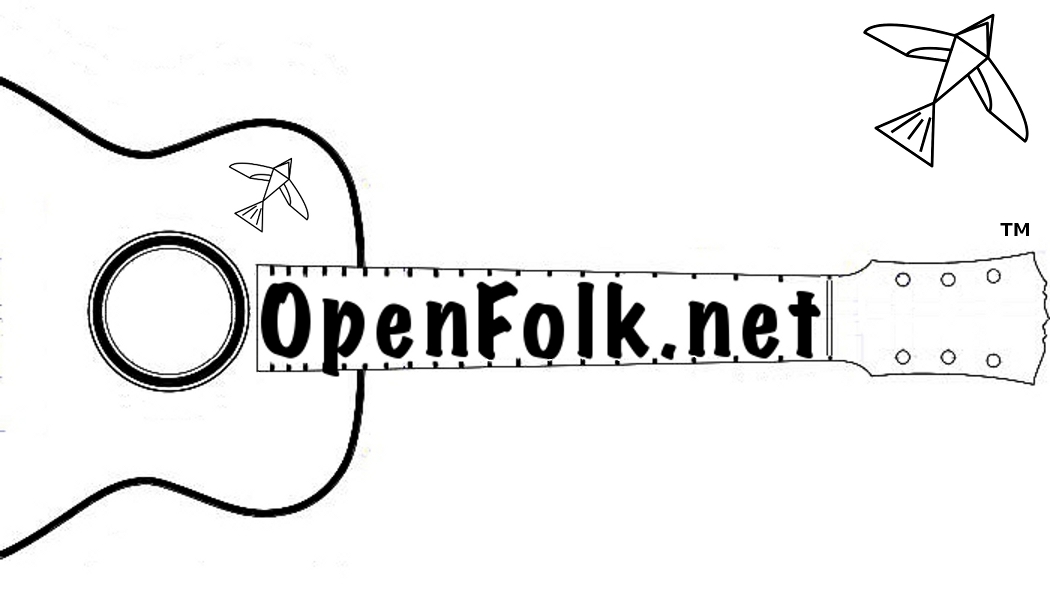 -----------------------

OpenFolk - Sunday Open Stage & Studio
* * *

Original works of any sort, and/or interpretations of folk, blues, old country, & roots songs welcome!
It's sort of a house concert, open stage, jam thing.
Come on out of the closet! We'll make it as comfortable as possible for you!
OpenFolk seeks to foster local folk arts sustainability.
We are very supportive in facilitating everyone's effort to perform in the community.
YES --- WE LOVE TO HAVE PEOPLE IN THE AUDIENCE - It's FREE ENTERTAINMENT!
--- > Closed until further notice. <---
Presently, we are unable to continue OpenFolk in its past format.
We are exploring new possibilites.
However, there will not likely be further open stage activities as were done in the past.
We will let you know when a new format is running. Thank you.
* * * * *
* * * here's a clip of 9 performers at the Dec. 19, 2010 Open Stage * * *
Feature performer most weeks. 30 min set.

Open Stage Performance Format: 3 songs or 15 min. (which ever comes first)
[song circle format after that, if there is time]
Live recording and/or video with professionally mastered recorded tracks available.
All performances will be sound and video recorded.

---
---
OpenFolk
Not-For-Profit Organization
Learn More Here . . .
---
Contact:
email: doc@dochiggins.net www.dochiggins.net
705-725-1717
---
SAMPLES OF OpenFolk
LIVE RECORDING
---
FEATURE PERFORMERS
click for profile page
* * * * *
Profile pages of past features: